This is for

Iron Mining Nodes, separate from

Iron Veins
Requirements
Edit
In order to harvest this Resource, you require a minimum Mining level of 25
This specific Deposit only requires an Iron Pickaxe to harvest it.
Statistics
Edit
Co-ordinates needed for Alternate locations, although not priority.
Locations Posted are Exact coordinates of the Node, not just where you need to stand.
Other than the Mining Guild at higher Levels, the easiest place to mine Iron Ore at low levels is the Skeleton Dungeon, East-South-East of Dorpat Town, West of Dorpat Outpost.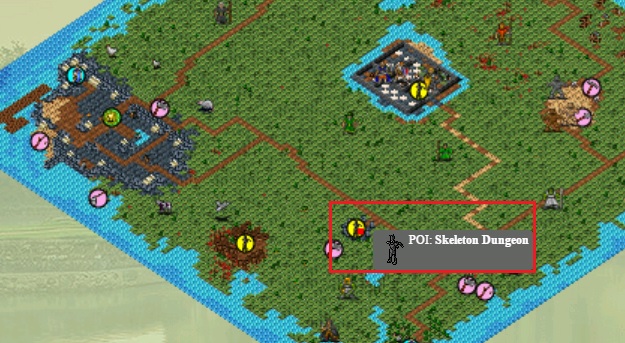 The Iron is surrounded by Lv36-44 mobs, however there is a path between the mobs to get to the Mining Nodes without fighting. Be aware that there are two kinds of Mining Nodes that give

Iron Ore, they are

Iron and

Iron Vein, the difference between them is that the Iron is mine-able by the
Iron Pickaxe whilst the Iron Vein requires a

Steel Pickaxe.
Ad blocker interference detected!
Wikia is a free-to-use site that makes money from advertising. We have a modified experience for viewers using ad blockers

Wikia is not accessible if you've made further modifications. Remove the custom ad blocker rule(s) and the page will load as expected.