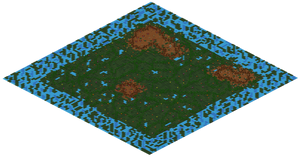 Lost Woods is located through Whiland. Like the name implies, Lost Woods is easy to get lost in as there are no visible paths. The whole of the map has small "sections" which are encompassed by Fir Tree. Lost Woods is home to many of the same mobs found in Whiland. It is also home to other mobs such as: Archdevil, Ettin King, and Behemoth. Three bosses can also be found in Lost Woods: Cave Crawler, Giant Cyclops, and Venus Flytrap.
None
Monsters
Edit
Check the entire Monsters list.
Ad blocker interference detected!
Wikia is a free-to-use site that makes money from advertising. We have a modified experience for viewers using ad blockers

Wikia is not accessible if you've made further modifications. Remove the custom ad blocker rule(s) and the page will load as expected.